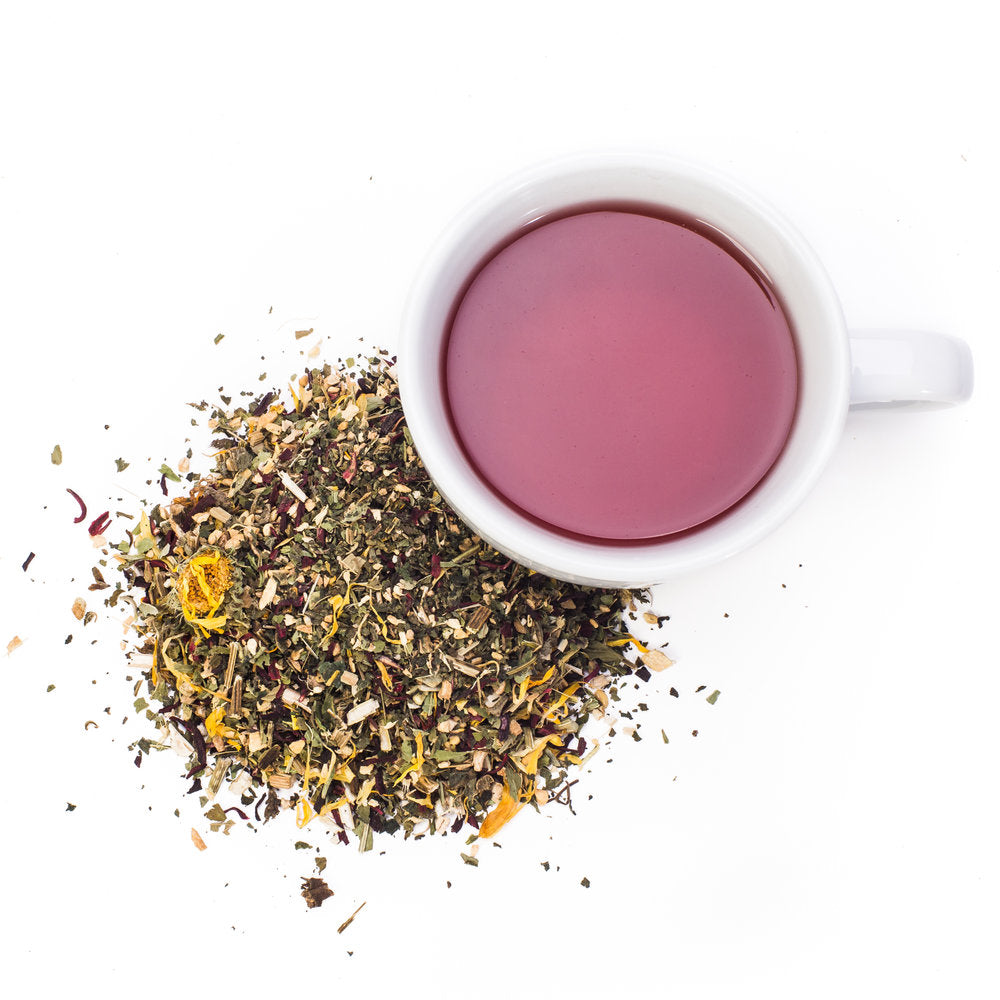 The Loose Leaf - Immuni-Tea
Immuni-Tea has powerful herbs that have been used for years to build and support the immune system, fight bacteria, promote healing, cleanse the lymphatic system, increase resistance to bronchitis, and detox and purify blood. Add this tea daily during cold and flu season for optimal health.
Flavor profile: Light Ginger, Slight Hibiscus Taste
Immuni-Tea is caffeine free making it enjoyable at any time of the day.
Ingredients: Organic Echinacea Purpurea, Organic Nettle, Organic Olive Leaf, Organic Calendula Flower, Organic Hibiscus, Organic Ginger Root