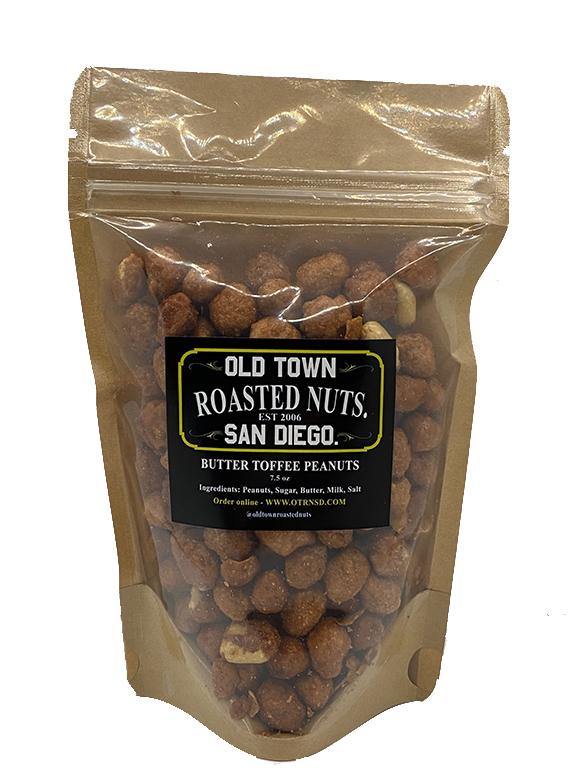 Butter Toffee Peanuts
Ingredients
Peanuts, Sugar, Butter, Milk, Salt

Produced by Old Town Roasted Nuts out of Old Town San Diego
7.5 oz.
About Butter Toffee Peanuts 
We love supporting local San Diego businesses. These guys know their nuts! Old Town Roasted Nuts have been roasting nuts for over a decade in San Diego, CA.

Butter Toffee Peanuts are a top seller. They are great for any nut lover looking for that sweet, peanut crunch. Addicting and delicious, these are strongly approved of by our kiddos.

We recommend these as a fun and sweet snack. Get creative and chop these for a topping over ice cream sundaes or yogurt and fruit. Our personal favorite way to incorporate Butter Toffee Peanuts is in a salad paired with fruit, nut and cheese and drizzled with The California Olive Meyer Lemon Olive Oil and Raspberry Balsamic Vinegar.