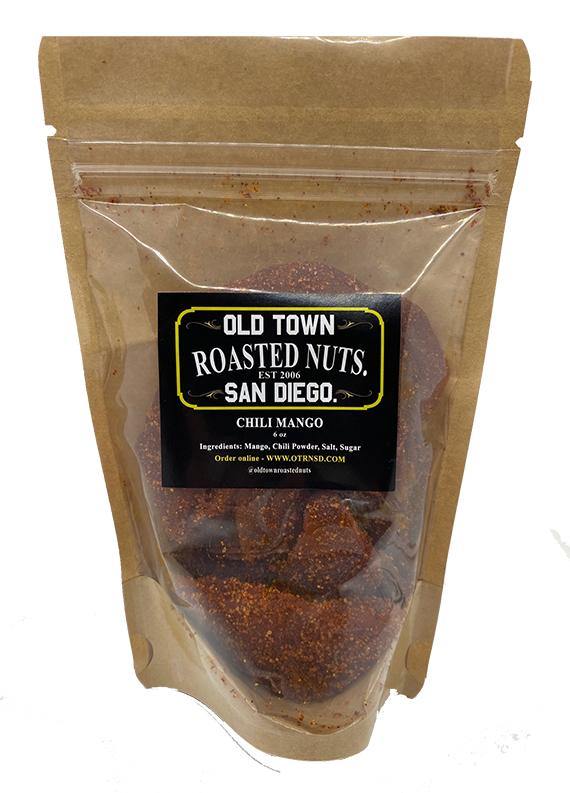 Chili Mango
Ingredients
Mango, Chili Powder, Salt, Sugar

Produced by Old Town Roasted Nuts out of Old Town San Diego
6.5 oz.
About Chili Mango
We love supporting local San Diego businesses. Old Town Roasted Nuts has been in biz for over a decade in San Diego, CA.

Chili Mango is a fun, exotic twist! Dried mango slices are spiced up with chili powder. The #1 way to eat this is just as a simple fun snack. However, you can get creative and chop these up as a topping for dessert, salads and so much more.