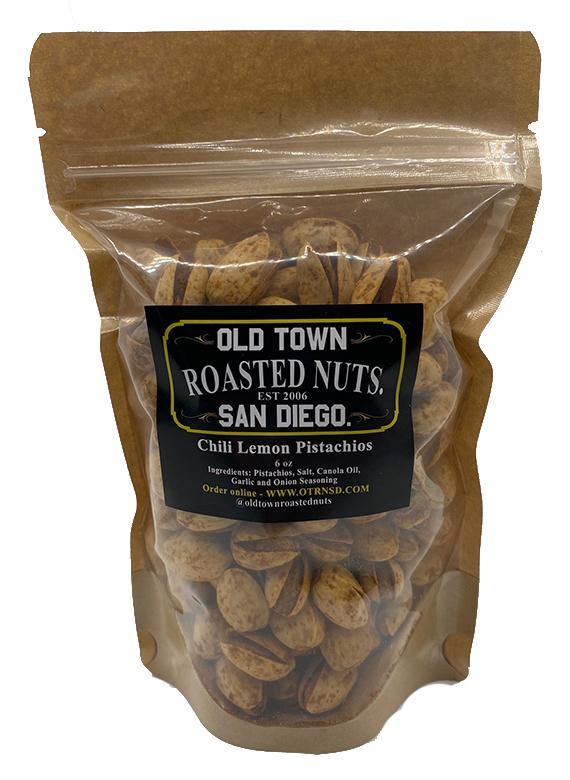 Chili Pistachios
Ingredients
Pistachios, Canola Oil, Salt, Chili Seasoning

Produced by Old Town Roasted Nuts out of Old Town San Diego
6 oz.
About Chili Pistachios 
We love supporting local San Diego businesses. These guys know their nuts! Old Town Roasted Nuts have been roasting nuts for over a decade in San Diego, CA.

If you love pistachios, and we sure do, these are even better as they are kicked up a notch with a tangy, chili twist!


Pistachios are one of our favorites to put on a cheese board. This particular combo is delicious paired with a Manchego Cheese and our Habanero Honey. Know a beer drinking? Gift these for a sure win to please the palate while sipping  on their favorite IPA's.