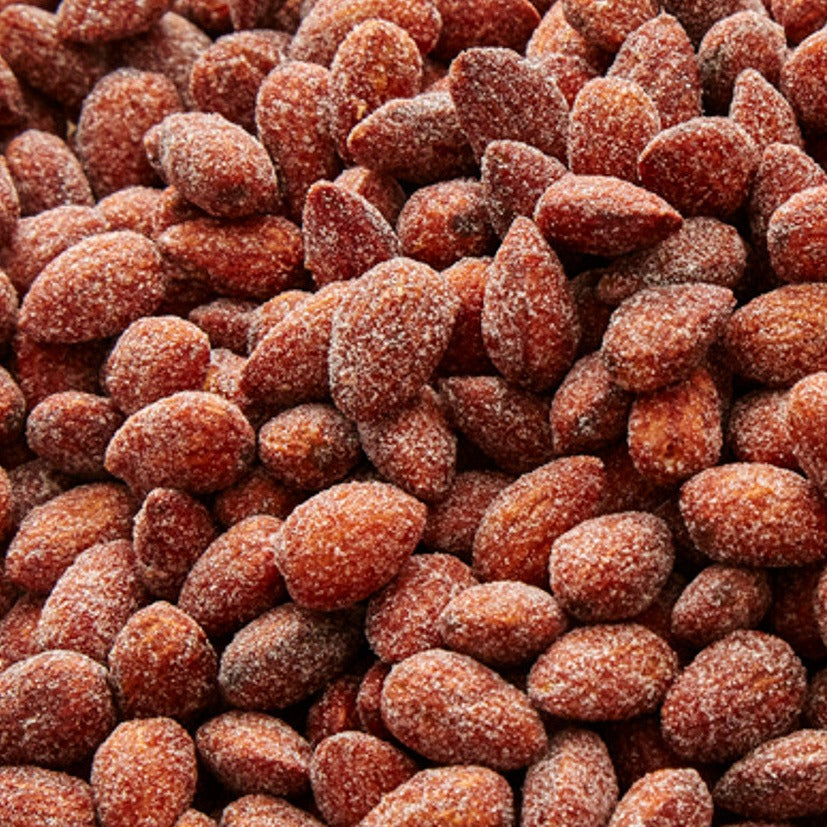 Honey Roasted Almonds
Ingredients
Blue Diamond Almonds, Sugar, Canola Hil, honey, Salt, Corn Maltodextrin

Packaged by Old Town Roasted Nuts, Old Town, San Diego
8 oz.
About Honey Roasted Almonds
We love supporting local San Diego businesses. Old Town Roasted Nuts has been in biz for over a decade in San Diego, CA.

Honey Roasted Almonds are always a fan favorite. They make the perfect snack to satisfy a sweet tooth, and are also excellent as a topping for roasted green beans and salads.