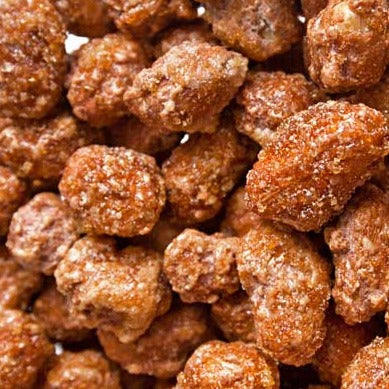 Honey Roasted Peanuts
Ingredients
Peanuts, Sugar, Honey, Potato Starch, Maltodextrin, Peanut Oil, Salt, Xantham Gum

Produced by Old Town Roasted Nuts out of Old Town San Diego
7 oz.
About Honey Roasted Peanuts 
We love supporting local San Diego businesses. These guys know their nuts! Old Town Roasted Nuts have been roasting nuts for over a decade in San Diego, CA.

Butter Toffee Peanuts are a top seller. They are great for any nut lover looking for that sweet, peanut crunch. Addicting and delicious, these are strongly approved of by our kiddos.

We recommend these as a fun and sweet snack. Get creative and chop these for a topping over ice cream sundaes or yogurt and fruit.